Services
Our Philosophy
Typically it can take 3-5 years to effectively establish products in international programs before significant revenue results are generated. Through our extensive experience, relationships, focus and strategic approach to key international account management this window is reduced to delivering revenue results immediately – at a fraction of the cost and investment normally required.
A truly full service organization, we are noticeably different from the broad based approach of many representation firms. Our philosophy is unique in ensuring there is an effective two-sided approach consisting of effectively setting up the management and implementation of procedures and systems to successfully manage the business from the supplier side, providing consistent delivery of product to the many intricacies of international buyers.
Our goal is to create an enhanced market presence focusing on select product offerings on a limited scale – we have no intentions of becoming a mass product outsourcing company, preferring to ensure delivery of focused, results oriented, personalized, and complete outsourcing of your international sales efforts with in-market office presence in key feeder markets.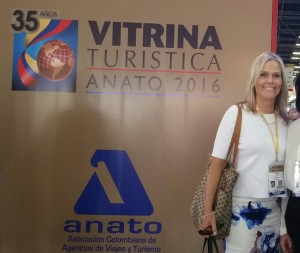 Our Key Services Include:
Maintain and manage international sales offices in key international feeder markets – including staffing, telecommunications, travel and entertainment and other related charges.
Key industry trade show exposure and staffing – reduced cost structure for participation in dedicated stand where product participation is desired.
Operational set-up for managing international sales structure on property including competitive analysis to determine pricing/positioning strategies, operational procedures, credit arrangements, formatted contracting specific to international market and on-site training of key personnel in effectively handling the business.
Direct sales calls and presentations to key accounts in target regions including contract negotiation based on parameters established in advance.
Customization and development of short and long term international sales strategies for appropriate markets. Ability to drive short-term revenues during need times through leveraged relationships with key accounts controlling the majority of inbound business through tactical and special offer promotions.
Media and public relations functions including recommendations on partner marketing opportunities, advertising/media campaigns and press releases distribution through key related publications.
E-commerce strategies to ensure effective positioning in this growing segment of international sales.
Participation opportunities in sales missions to specific regions where involvement makes commercial sense.
Sales reporting and market summary on quarterly basis.
Simplified cost structure provisions that typically are a small fraction of the cost that would be allocated on property direct basis –while minimizing the staffing turnover, wages, T&E and related departmental costing for international sales while significantly increasing sales, product exposure and revenues through the efficiencies of our organization.
Brochure and marketing material fulfillment facilities from our in-market sales office network.
Pan-European, Asian and Latin America coverage in areas not covered with dedicated sales offices through existing relationships with key accounts in these areas.